Cheryl L Glover – Owner and Qualifying Broker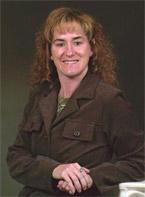 My goal as a Realtor is to make sure that my clients feel safe and have an understanding of every step that is involved or takes place when selling or purchasing a home. Real Estate transactions can be one of the most stressful events in our lives. I am HERE to minimize your stress! I will make your transaction with me as smooth and hassle free as possible.
I am an active person in the community. I have belonged to my children's PSO, Parent Student Organization, at their school from 2004-2007. I have recently served as the Home Room Parent and the Assistant Coach at their school 2007-2008. I was a Girl Scout Leader for Troop #305 from 2004-2007, with in the Chaparral Council. I attended all the council meetings and training classes, to better myself as a leader. These positions in my life are social and helped me be a better person with understanding people in general.
I believe in treating everyone with the utmost respect. If you practice being honest and fair, all good things just happen for the right reasons. I am eager and willing to help anyone with their housing needs. I also believe that everyone deserves to have the American Dream and own their home.
Just give me a call and I'll do it All!